The art and culture on Old Canada Road are evident in the architecture of its old churches and meetinghouses. Old homes on side streets have similar characteristics, the old Grange buildings, once vibrant for the large farming community, are still here and place names give an understanding of the roots of the area. At many of the scenic stops on Old Canada Road, informational panels depict art and culture which help visitors gain a better understanding of how the area developed.
Libraries
Coolidge Library
Location: 17 South Main St, Solon
The library offers a large selection of books, including a children's area. The library hosts a handcrafters group, and others are welcome to join in with guided help available.
Also found on Facebook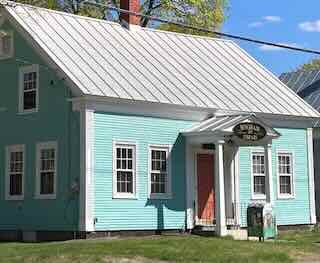 Bingham Union Library
Location: 297 Main St, Bingham
Also on Facebook
Jackman Public Library
Location: 604 Main St, Jackman
Cultural Icons
Lakewood Theater
Location:
Contact: Website
It's the State Theater of Maine, Lakewood is America's oldest and most famous summer theater. Productions began in 1901.
Check out the season's performances from late May through mid-September. Come and enjoy live theater.
Read more about its rich history.
Bingham Free Meetinghouse
Location: Main Street
Hours: Not open, but a large granite monument explains the structure.
Check with the historical society for more information.
South Solon Meeting House
Location: South Solon, 5 mi. from Main St, Solon
Hours: free and always open to the public
Contact: Website
1842 – This white clapboard church might have been built in 1842, but don't be fooled by its plain and simple exterior. Take look inside and you're transported into a world of color and sensation. The massive frescos inside are rich in color and meaning; they will take your breath away.
1952-1956 –  Skowhegan School of Painting and Sculpture held juried competitions to select artists to paint large frescos on the meeting house walls.
May, 1980 – The meeting house was added to the National Register of Historic Places. The South Solon Historical Society raised money to restore the church to ensure that the meeting house is just that – a place for people to meet, whether in quiet contemplation, church services, or with music performances.
Today – Visitors are always amazed!