Plan Your Own Event at Robbins Hill Scenic Overlook!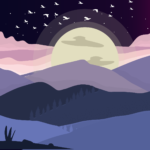 We offer daily event rental of Robbins Hill for your outdoor venues, whether you are getting married, having a birthday party, or any other gathering that you can imagine!
The facility includes a covered picnic table, fields for throwing frisbees or playing croquet, trails galore for when you need some quiet time, a clean and roomy outhouse, and the most amazing backdrop for capturing photos of your special event. 
Reserve your date now by completing the Rental Form and send with payment to:
PO Box 301, Bingham, Maine 04920

2022 Kneading Conference
Join us in July at our annual Kneading Conference! The Kneading Conference brings together farmers, professional and home bakers, chefs, cooks, grain researchers, maltsters, food entrepreneurs, and wood-fired oven enthusiasts to educate one another about the art and science of growing and milling grains and baking artisan breads.