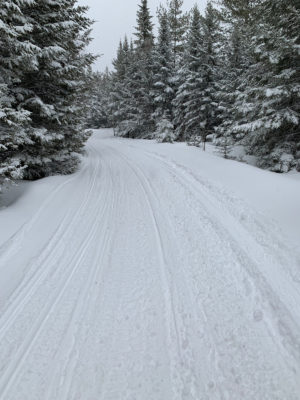 Experience Maine's central hub for superb snowmobile riding. From Solon north to Jackman, or east to Greenville and west to Eustis / Rangeley, enthusiasts can travel hundreds upon hundreds of miles of well groomed and maintained trails. Local clubs and dedicated volunteers take great pride in their tremendous efforts to provide the best that Maine has to offer our snowmobiling guests. Well marked trails lead to exciting riding, spectacular scenery and wildlife sightings. The Upper Kennebec area is home to the highest elevated, groomed trail in Maine – to the top of Coburn Mountain at 3750 feet in The Forks area.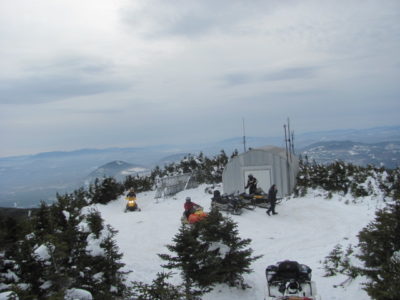 Ride ITS 84, 86, 87, 88 and 89 through widely varying terrain and visit sites like Grand and Moxie Falls. ITS 87 along Moxie Mountain and ITS 86 along the Dead River are two of the most scenic trail sections in Maine. In the Jackman area, known as the Switzerland of Maine some of the highest snowfall levels in the east are recorded.
Sleds may be registered on line through the State of Maine Dept of Inland Fisheries and Wildlife at www.maine.gov/ifw/ or thru a local agent. A list of local agents and clubs is posted on the same site. Riders are always encouraged to join local clubs in support of the trails, as well as the Maine Snowmobile Association where updated trail and weather conditions are always available at www.mesnow.com . For information and local maps contact an area chamber of commerce.