With millions of acres of undisturbed country including bogs, ravines, ridges, mountains, lakes, streams and ponds, hunting opportunities abound for both novices and experts alike. Whether you're interested in big game, small game, varmint hunting, wing shooting, or waterfowl, Somerset County is rich in both history and back country that provides a Maine hunting experience the way it should be.
August, hunting season rolls in with black bear season. This region of Maine sustains a healthy population of bear. Guides and outfitters in the area offer guided bear hunts over bait, from tree stands or over hounds. Bear season runs through October.
On October 1, upland bird season commences. Woodcock flights in the area are strong in the heart of a land constantly regenerated. Coverts maintain healthy ruffed grouse populations with endless food sources that will keep bird numbers up during their cycle. Guides in the area offer half, full or multi-day day hunts, over their dogs or yours. Wild turkeys prosper in the Upper Kennebec region and Maine provides both a spring and fall wild turkey hunting season.
October brings Maine's lottery based moose hunt. Maine has an excellent moose population and guides offer hunts that include accommodations, transportation to and from the hunting area, and care of your trophy.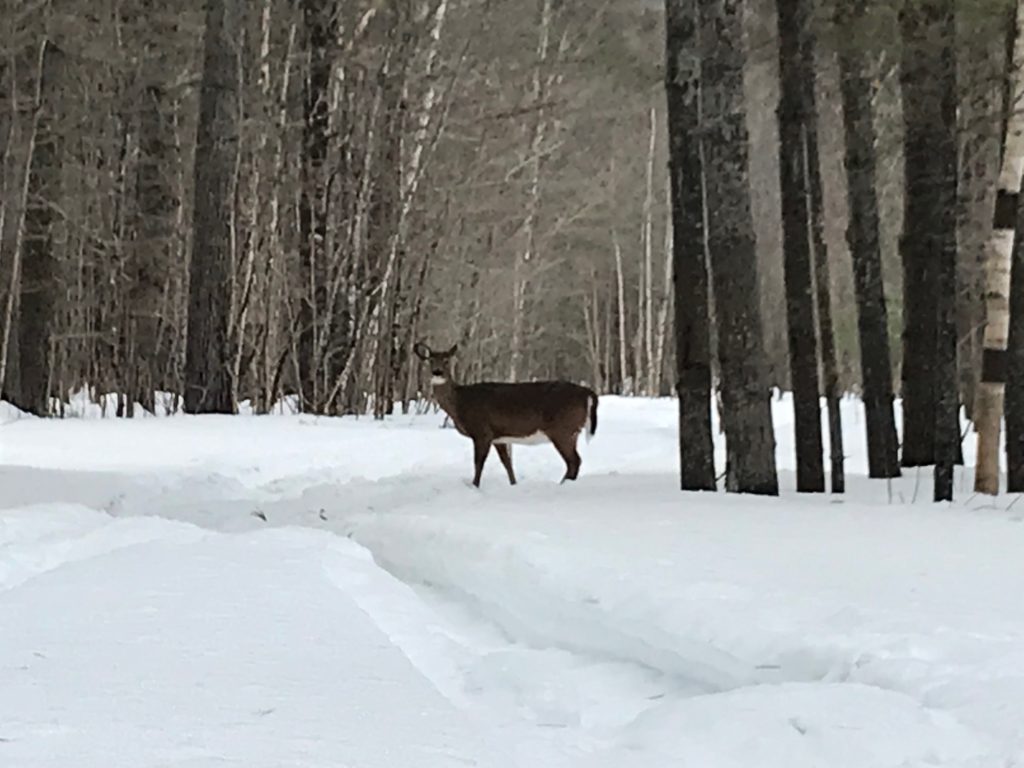 November welcomes deer season. A mature Maine whitetail will weigh in near 200 pounds or better. Our forests provide cover, food, and security for these bucks to grow to such sizes. Full guided hunts with lodging plans are available.
December includes deer season and the last third of upland bird season. Tracking conditions are often fantastic with overnight flurries to freshen tracks. Additionally, the ruffed grouse are snow roosting at this time which makes hunting them over pointers a rewarding experience.
January through March is a perfect time for hunting snowshoe hare. Guides in the area offer experienced, reliable and tough hounds that can endure the conditions and provide well researched coverts loaded with hare.
For hunting laws, season dates, and licensing information please visit  Maine IF&W – www.maine.gov/