Angler Adventures
Whether wading up a stream or floating along in a canoe on a little pond, there will always be a new fishing story to share with family and friends!
Upper Kennebec Valley has everything you could hope for in a fishery with more remote brooks and ponds than an angler could hope for! From world-class smallmouth bass fishing to incredible trout and salmon, the waters will keep you busy all season long.
As a result of managed water flows from various headwaters, The Forks area is renowned for spectacular salmon fishing after the annual ice-out. By accessing the hotline number posted frequently at various locations along the river, anglers can enjoy some prediction of the water flows to ensure their safety. Area guides know where fish retire to when the levels come up from a release.
Guide Services
Guides offer half and full-day trips,
Fish from a drift boat, wade various streams and currents or troll hidden ponds. Some outfitters offer ice-fishing trips while utilizing a bob-house to maintain warmth, serve breakfast and lunch, as well as provide a place to get out of the wind. Fishing for salmon, togue (lake trout), and splake make up the better part of your day.
Once the water temperatures begin to climb and stabilize, the smallmouth bass move to their spawning areas. The smallmouth fishery in this area of Maine is nothing short of amazing, with fish over several pounds being common. Smallmouths are known for their aerial antics, eagerness, and willingness to strike a surface lure or fly.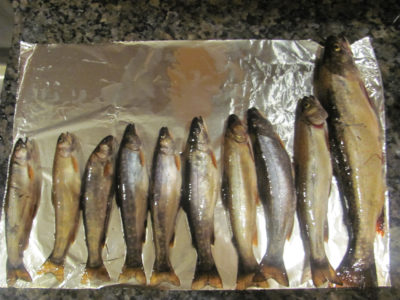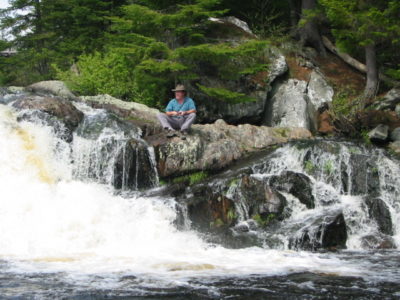 The Upper Kennebec Valley is proud to offer waters such as the Dead and Kennebec Rivers, Wyman Lake, Indian Pond, Parlin Pond, Big Woods, Attean, and Moxie Lake, as well as a whole host of streams and brooks in a truly pristine setting. Ice-out takes place between April and May.
For fishing laws, season dates, and licensing information please visit Maine Inland Fisheries & Wildlife – www.maine.gov/ifw