Plan Your Own Event at Robbins Hill Scenic Overlook!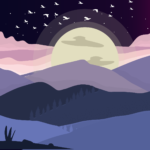 We offer daily event rental of Robbins Hill for your outdoor venues, whether you are getting married, having a birthday party, or any other gathering that you can imagine!
The facility includes a covered picnic table, fields for throwing frisbees or playing croquet, trails galore for when you need some quiet time, a clean and roomy outhouse, and the most amazing backdrop for capturing photos of your special event. 
Reserve your date now by completing the on line fillable Rental Agreement Form.
For fastest results, payment can be made by using the "Donate" button at the bottom of the page or by using the QR code, and email the completed form to: ocrsb.assistant@gmail.com.
You may also send the completed form with a check made out to Old Canada Road and mailed to PO Box 301, Bingham, Maine 04920

Skowhegan State Fair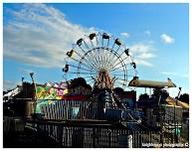 Every August, the Skowhegan State Fair is held in Skowhegan, Maine, offering agricultural exhibits, competitions as well as simple and affordable fun for the whole family. The fair was first organized in 1818, which makes it over 200 years old. The oldest fair in the country features traditional attractions like Demolition Derbies, Truck Pulls, Harness Racing, Tractor Pulling, Horse Pulling, Livestock Shows, Midway Rides, Barrel Racing, Doodlebug Pulling, Mutton Bustin, and much more.